The truth behind "Success"...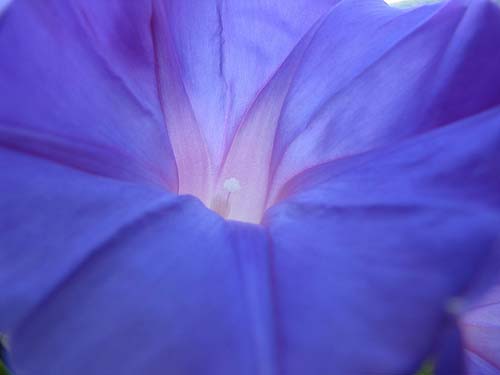 I was having lunch today in South Georgia with a colleague and friend that I've known for years. We got to talking about personalities, relationships, and business and the conversation brought to mind a subject that I've been meaning to blog about for some time now.
My sister has through the years made comments to me along the lines of "I've not been as successful as you Drew". Deep down my gut reaction has been one that I've longed to share for years. So now, let's take an open and honest look at how I define success.
I've started 3 companies since jumping into the entrepreneurial world and have raised something north of $100 million in equity and so far almost all of my investors have made money. My current company is in a very good place in the market, some would same even HOT. We have come through near bankruptcy and most of our investors counted us as dead. Sounds like I have my act together right? Let me give you a little history
I have been married 4 times to 3 different women and I've never made it past 3 years. I even married one twice because I'm that mule headed to think I can get it right the second time. I have made millions and blown it all like many "first time" entrepreneurs that hit it big. I have been fired by my board of directors from the company I started and built for verbally abusing my management team and spending money excessively. I've eaten too much, drank too much, spent too much and probably (certainly) worked too much. That was the old me.
At 47 years old now I truly believe that I'm on the right track, I'm healthy, exercise regularly with a trainer, try to eat right, etc. In addition, my current company is a huge success and, God willing, it will end up with a big payday for my shareholders, and hopefully me. I've stopped yelling at my team and gained confidence in myself and my style. The result is my core team has been with me now for 6 to 15 years, has worked for months without pay, and pretty much does whatever it takes to win for the team. For the first time in my long career I feel like I'm in the zone and actually "know what I'm doing" yet I have so much to learn and that is always at top of my mind. This element is critical by the way because the minute you think you have made it and know it, you will learn a new lesson the hard way. My board Chairman is the same board member that fired me at my first public company and he, along with my other board member, have taught us the discipline required to make money and grow at the same time. IF ( a BIG IF) my company ends with a liquidity event, I will be okay in retirement. If NOT, I am flat broke and likely bankrupt. And let me throw in that I'm only now trying to get right with God and, although I'm a preacher's kid, I rarely attend church because I'm TOO BUSY. (keep trying to change that).
That all sounds great right? Like I'm bragging?? Now let me talk about success
My sister (my older sister by the way) has retired from a 30 + year career teaching elementary school in Marietta where she was the system wide teacher of the year near the latter half of her career. A big deal out of thousands of teachers. She is lovingly married to her first husband who has retired from a 30+ year career serving and saving lives as a fireman in Cobb County. Together they have raised 2 well-adjusted girls the oldest of which is about to receive her PhD from UGA with Highest Honors and the youngest of which is a brightsophomore in college that plows her own way through life just like her uncle but with less collateral damage. Both of these girls are focused on health, faith, the meaning of life, the pursuit of dreams and they have not let "boys" distract them from their mission. They are patient and they will wait on the right time and the right mates. They are amazing. My sister and her husband have two pensions, are almost debt free, are healthy and right with God, and they are nearing a time in their lives that many covet where they can travel and spend every day together. They have achieved this by acting like the TORTOISE (I'm the HARE perhaps?).
My brother lives in the northeast and has an equally amazing track record. He is the CIO of a huge public company, has been married to his first wife (see a trend here?) for 25 + years, has 3 well-adjusted children, one an engineer out of Va Tech, one a senior at the University of Hawaii, and one graduating high school next month and starting college. Just like my sister's children these three are responsible, independent, intelligent, Christian, and motivated youngsters. My brother and his wife live in their dream house on the side of a beautiful mountain in the Northeast and it truly is "God's country". They have lived through years of his full-time travel and I witnessed their rituals of "skyping every morning for an hour over coffee" just like they we're sitting at the same breakfast table. Although he is a high-tech executive with an MBA he is learning to live off of the land raising his own chickens, bees, horses, and soon will build a windmill I'm sure. He's armed to the teeth too by the way and plans to protect us all when the civil war starts! My brother and his wife waste nothing and probably have a quarter of every dollar they've ever made. Again, plowing to the end of the row.They are amazing as well.
This is no wonder because my Mom and Dad are the greatest parents and role models on the planet. They served 50 + years as United Methodist Minister and Wife, raised the 3 of us without much money but we never knew it, both survived cancer (and me), and have impacted in a positive way more lives one on one than any couple I know. If my dad had been in business, he would have been the CEO of a Fortune 500 company and would have made hundreds of millions of dollars. But, he dedicated his life to serving his faith and remaining true to a calling that struck him at 17 years old. My mother stood by his side and raised the children through it all and we know that he would have never been what he is without her. Now, life has flipped their roles and my Dad is caring for my mom in a way that goes beyond dedication and love and continues the example that stays in my heart and soul and keeps me grounded through all of my life. I know at the end, I will be more like my dad than like Steve Jobs and that makes me happy. He has always been the role model and anchor like the hand on the end of the kite string pulling me back just enough to keep me flying. They are the reason I believe in God and Jesus Christ and not because of his sermons, but because of the life I have watched them live.
So..
I'm working my tail off every day to make my company a huge success for my shareholders and for me. But whether I succeed or fail at this venture is NOT how I would define success.
I have a beautiful daughter that is also growing into a beautiful woman and her mother and I have gone through H#$L to get to where we are now, which is co-parenting her peacefully and separately. I'm in love with my college sweetheart from 28 years ago and I'm working even harder to figure out how to make that part of my life a success. My brother, sister, mom and dad are the "definition of success" in my eyes and I encourage all entrepreneurs to keep it in perspective as the glory days will pass, and the money will not keep you warm at night.
Posted in Business Post Date 06/05/2018

---